Permanently installed calf boxes
Why you should choose this calf box
Suitable for one calf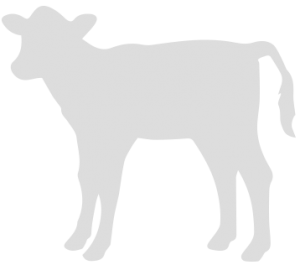 Outside Dimensions
l x b x h 150 x 98 x 100 cm (per pen, excl. bolts)
Additional Options
Weaning bucket bracket
Single bucket bracket
Double bucket bracket
Weaning bucket
Drinking bowl
Hay rack
Latch locking mechanism
Tumbler locking mechanism
Assembly
Practical and can be installed anywhere
Alpuro Breeding's permanently installed calf boxes are made of plastic. Plastic is strong, easy to clean and has a long service life.
Affordable permanently installed calf housing
The permanently installed calf boxes are ordered by component. For example, for a row of 7 calf boxes you would order 8 sidewalls. In other words, you only pay for what you really need. These calf boxes can be placed against an existing wall. This saves you the costs of a back wall. The calf boxes measure 150×90 cm. 100 cm wide calf boxes are available on request.
Accessories for permanently installed calf boxes
Weaning bucket brackets, weaning buckets, bucket brackets and drinking bowls are available separately. The calf boxes are equipped with a hinge pin locking mechanism as a standard feature. A latch or tumbler locking mechanism is optional. The calf boxes are supplied unassembled. The package includes an assembly manual and fasteners.